What Is the Strength of Car Door Hinge Related to?
The strength and safety performance of the door hinge are related to the following factors: hinge material, thickness, manufacturing process, installation form and load-bearing area.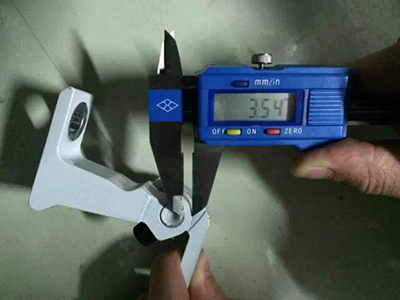 1.The material: The strength of high strength steel is greater than that of low strength steel.
2.The thickness of hinge: It is not the same everywhere. Thick nature is good, strength is large, and safety factor is high.
3.The perspective of manufacturing technology:
The two processes are only different from each other in processing methods. What is more important is the utilization rate of materials and production costs. The impact on safety and strength is not so significant.
4.Installation form:
single-point fixed hinge of profile steel, and stamping double-point fixed technology. The larger the connection area between the hinge and the body and the door, the smaller the pressure produced and the greater the friction force. The larger the area, the better.
5.The perspective of bearing area:
on the one hand, it is the connection area, and on the other hand, it is the difference between the area of single bolt and that of double bolt. The hinge advantage of two-point fixing technology is obvious.