International Steel Wheel Industry Achieves Market Breakthrough
In recent years, with the assistance of the steel industry and machinery manufacturing industry, the international steel wheel manufacturing industry has carried out a series of innovations in technology, and has achieved breakthrough progress and has the ability to fully compete with aluminum wheels; at the same time, the international automobile industry The industry began to re-evaluate the value of steel and aluminum wheels under huge cost pressure.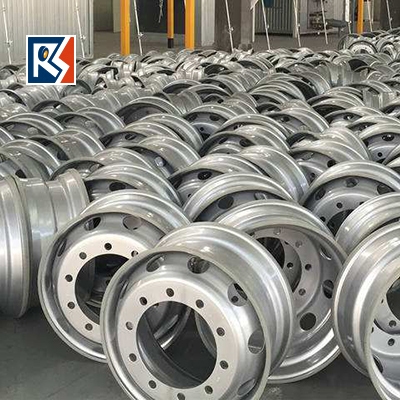 The international steel wheel industry regained its lost market, the main reasons are as follows,
●New materials: High-strength and advanced high-strength steels such as microalloyed steel HSLA, dual-phase steel (DP) and Bainitic Steel have been successfully developed and gradually applied to the manufacture of wheels. Created the necessary conditions for a lighter wheel and a more daring styling.
●New technology: The spinning production technology should be applied to the production of wheel spokes for trucks and buses and the production of rims for passenger cars. The combination of spinning process for passenger car wheel rims and high-strength steel DP600 for wheel spokes can reduce the weight of the wheel by 20% compared with traditional materials and processes, reaching a weight level similar to that of aluminum wheels, or even lower.
●New styles: In addition to material and process innovation, the international steel wheel industry has also carried out a series of developments in the appearance of steel wheels, developing new wheels including half-surface wheels and full-surface wheels.
●New tools: In recent years, CAD/CAM/CAE and other design, simulation and simulation tools have achieved great development and applied to the international wheel industry. As a result, more precise and faster designs are possible, and the uniformity and dimensional accuracy are greatly improved.