Controlling the Shape of Rolled Steel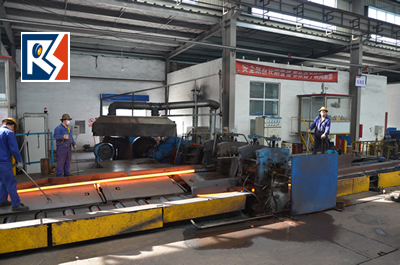 1, Hydraulic roller bending technology must cooperate with other technologies or strategies in order to exert its advantages.

2, Cross-roll arrangement technology is usually used on PC mills. The biggest advantage of the PC rolling mill is that the shape of the roll gap can be adjusted correspondingly with the change of the angle, so it can reduce the rolling force well, thereby avoiding the phenomenon of thermal convexity of the product.
3, There is also the introduction of VC rolls, which operate with hydraulic technology, which can significantly enhance the rolling equipment's ability to adjust to the middle waves.
4, The implementation of advanced cooling technology on the roll parts of the equipment is also an important link to improve the quality of rolled steel products. Since the temperature of the roll can be flexibly adjusted, the thermal crown of the roll becomes controllable, so the shape of the product can be well controlled on the microscopic level, and the quality of the product is guaranteed.